Support our mission of rescuing and rehabilitating horses and donkeys in need by making a donation today!
Some of our favorite shopping totes
Regular price

Sale price

$20.00

Unit price

per

Regular price

Sale price

$20.00

Unit price

per
Please note that due to the unique nature of our recycled feed bags and our commitment to sustainability, we cannot guarantee the exact bag you will receive. However, you will have the opportunity to choose the animal featured on the bag. Each bag is lovingly handcrafted by our volunteers using donated materials, making every bag a one-of-a-kind creation that supports animal rescue efforts. We appreciate your understanding as we work with limited resources to make a positive impact on the environment and offer a personalized experience for our customers.
"For Kyle, the colorful re-sewn bags seemed like the perfectly crafted idea — taking an object that would've ended up in the landfill, turning it into something beautiful, helping worthy organizations while honoring Ray Ray."

"When horses need help, there are organizations like Big Bay Ray, created by Gretchen, Jenna and Paul Kyle, here to save the day. "

"Kyle also donates bags to other organizations whether or not their cause is horse related. 'We can help each other. It's not a competition,' she said."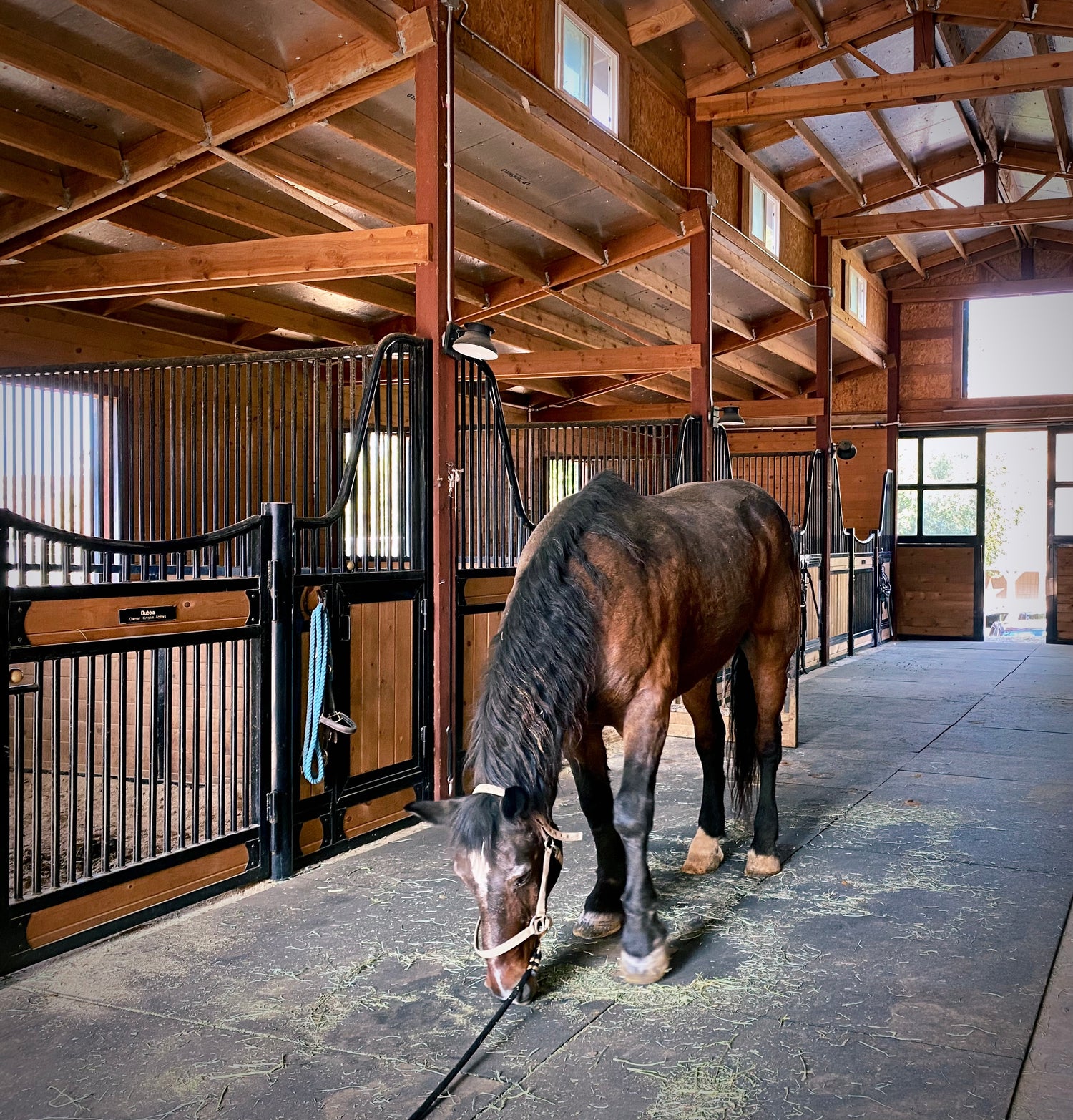 Who are we?
The care of horses is a lifetime commitment to the horse from its owners, or at least it should be.  Today, many horses are left neglected, even abandoned by their owners with little or no hope of surviving the current day.  Horse rescue organizations provide food, veterinary services, shelter and companionship to many neglected horses.  Big Bay Ray is set up to donate profits to nonprofit horse rescues, where the goals are rehabilitation and adoption.
What do we do?
Big Bay Ray is a 501(c)(3) nonprofit that supports horse and donkey rescue organizations. Each year, Big Bay Ray will select a different rescue to financially support. We do this by donating annual profits from the sale of our homemade bags using recycled feed bags.
When and where? With our partners
Each year we partner with a different non-profit horse or donkey rescue. Most of our partners have been local but we have also had a partner outside of California. In 2022, we partnered with Equine Assistance Project, located in Petaluma, California.
Meet our partners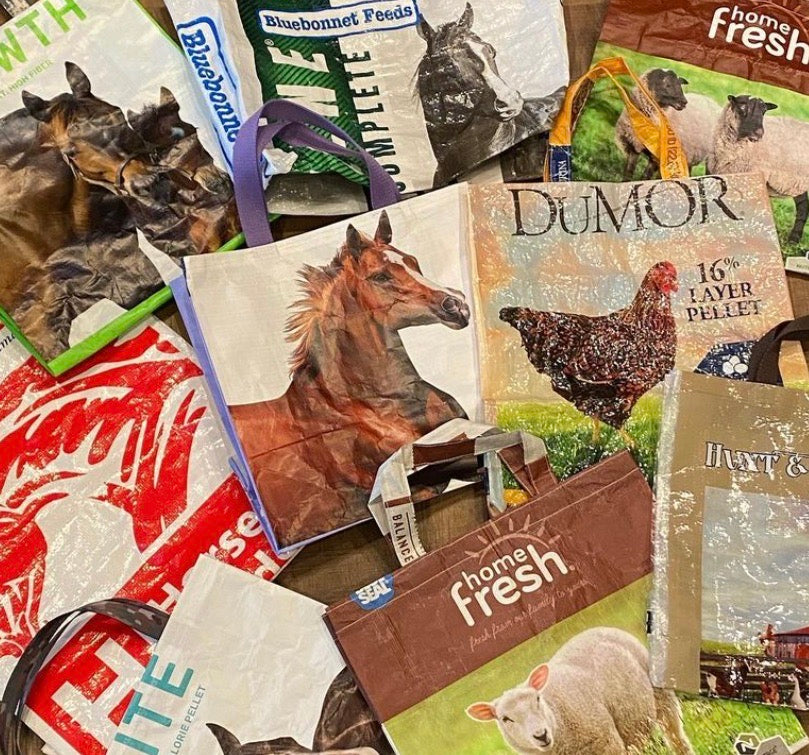 How do we do it?
Using recycled and new grain bags provided by local farms and feed companies, our volunteers turn them into shopping bags and wine totes. These feed companies include BAR ALE, L. A. Hearne, Purina and Hunt & Behrens.
Shop now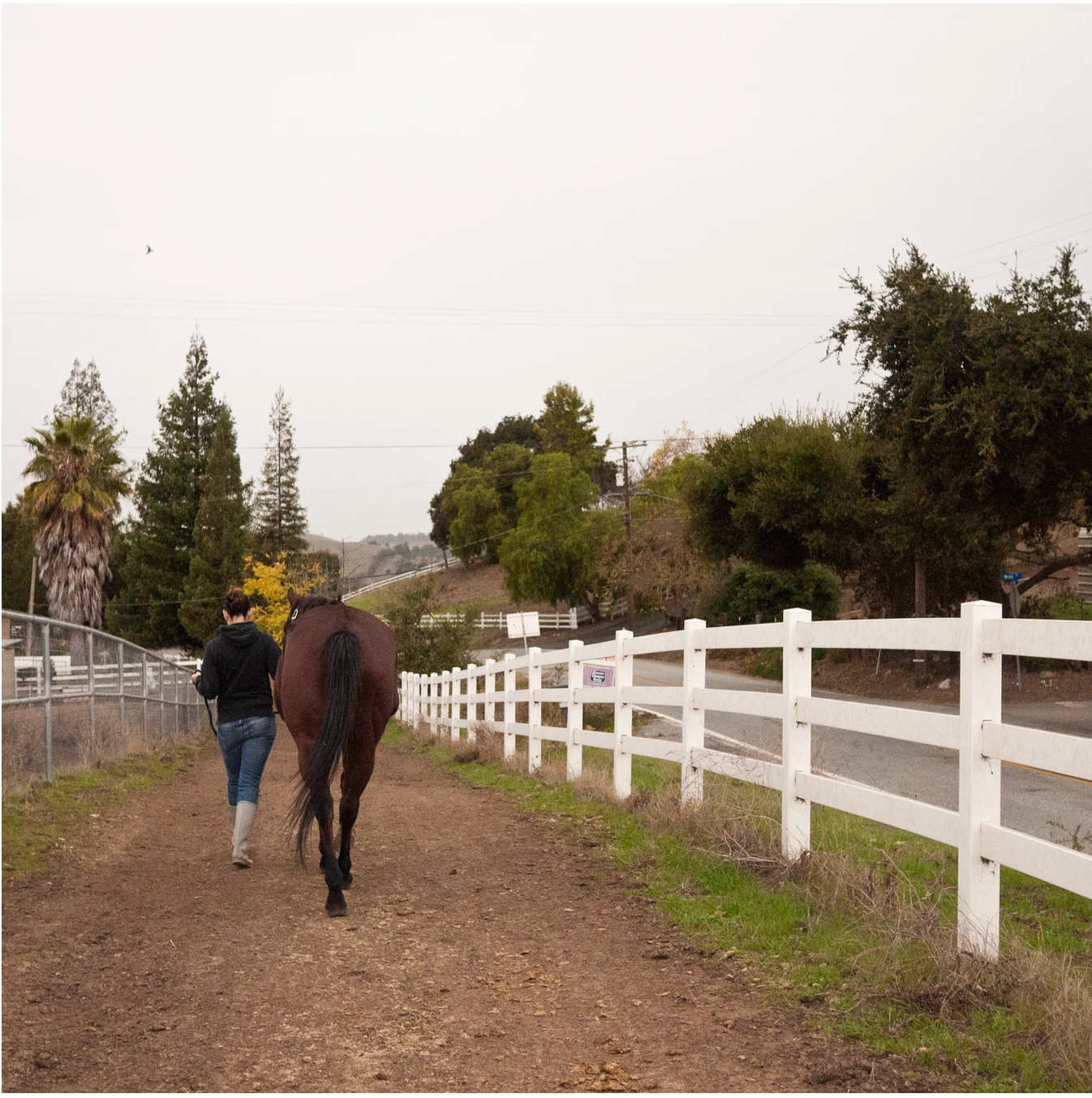 Why are we passionate about horse rescue?
It all started with a horse named Ray. Ray was rescued by our family after being abandoned at a ranch in California, and he went on to become a loyal and cherished companion. Click on 'Our Story' to learn more about how Ray's story inspired us to create Big Bay Ray, a nonprofit dedicated to rescuing and protecting horses in need.
Our Story
Regular price

Sale price

$20.00

Unit price

per